The Company
Honeybrook - The Company
Started over 25 years ago from our CEO Nick Havemann-Mart's need for a quality and nutritious source of food for his falcons, Honeybrook has grown to become one of the worlds premium falconry companies. Honeybrook is a family company owned by falconers, run by falconers for the benefit of falconers.
Initially the business operated from a shed at his home, selling day old chicks to friends and associates. The business has grown significantly since then with our own premises now firmly established in Evesham, Worcestershire. Honeybrook now sells Chicks, Rats, Mice and Quail and many other products to wholesalers, zoos and private individuals all over Europe and in the Middle East.
Honeybrook has branched out into Spain and the UAE. Offering many of our product lines in both countries, we have become suppliers to many keen falconers and other exotic pet keepers alike.
Honeybrook has a long history of supporting falconry throughout the world. We provide support and sponsorship to the British Falconry Archives, the International Festival of Falconry in 2007 and again in 2009
Nick and Lynne are both passionate about falconry. Nick was previously the Director of the British Falconers Club, he is current President of the Welsh Hawking Club and an avid falconer. He mainly flies falcons now but is still very partial to spectating at the Goshawk and Harris Hawk meetings.
Honeybrook also attend many of the country and falconry fairs around the UK and internationally. Giving customers the chance to meet members of the team and other fellow falconers, the events provide an ideal opportunity to see any new products, discuss falconry and receive helpful advice about what is best to feed different animals and birds.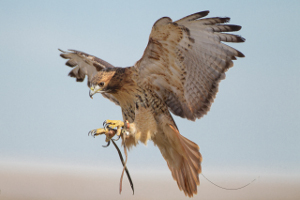 Other members of the Honeybrook team are also falconers or have been falconers. Stan Maund was flying goshawks between 1979 and 1992 and Guy Havemann-Mart has just started with a rednape. Tommy Havemann-Mart has recently begun racing falcons in the races in Abu Dhabi and was the first European to enter as a trainer.
Quality has always been paramount to Honeybrook. Over the past 10 years Honeybrook has gone from strength to strength, monitoring and improving the quality and methods used to produce, package and distribute products to a growing number of customers. In doing so, we have ensured the welfare of all of our products is vital during the production period. We strive to source the best quality Chicks, Rats, Mice and Quail from reliable, quality, traceable sources all over the world. The range of consumers of Honeybrook goods has also increased over the years with the introduction of many more exotic and specialist pets. Thus encouraging a need to increase our product range and introduce smaller pack sizes.
Honeybrook Animal Foods is a fully licensed distributor of category 2 and 3 animal bi-products. We are regulated and inspected by DEFRA and use methods approved by the RSPCA.
The entire team are happy to try and assist with any questions you may have regarding the products we sell and services we offer.